The reader for the visually impaired is used for general paper materials, such as: newspapers, magazines, books, fax, mail, bills, etc. The device provides reading help for those with poor vision anywhere at anytime: its own camera photographs, converts OCR images to text and then Speech, to help disadvantaged groups to "read" paper material anywhere at anytime.
Free OCR Software Trial | Quote & Proposal | Free OCR Consulting Service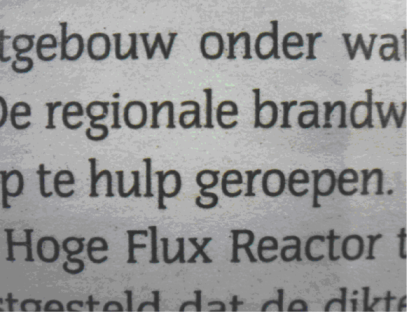 Free OCR Software Trial | Quote & Proposal | Free OCR Consulting Service
OCR Functions & Problems
Function:
Make full-text recognition of paper material, so as to subsequently use TTS (Text to Speech) software to help those with poor vision person "read" documents through their ears.
Problem:
The common disadvantage of handheld devices is that it is often difficult to avoid hand shaking which will affect image quality. Another problem that is difficult to overcome is that those with poor vision often can not photograph at an optimal angle. Particularly image capture tool is own camera on motion equipment. How to ensure image quality and how to solve the image problems during the OCR process, it is an urgent need to consider, such as how to deal with partial character on the edge of an image. The points we considered are summarized as follows:
image quality control: camera photo collection,outside physical environment such as light, shooting angle
image types: background color, noise, incomplete characters or words
Processing speed: Clients who work with the visually impaired generally have common requirements for handheld device and the subsequent processing of text to speech. Therefore, in order to expedite the complete conversion from image to speech significant emphasis was placed on improving image recognition processing speed.
Free OCR Software Trial | Quote & Proposal | Free OCR Consulting Service
Our Solution
Clients in the new product research stage can rely on our successful experience to "guide" them to complete new product design
For camera images, there is a need for pre-processing, such as a threshold algorithm to improve accuracy rate.
Optimize recognition algorithm to improve accuracy rate and motion equipment process speed.
Free OCR Software Trial | Quote & Proposal | Free OCR Consulting Service