"Small enterprises are center of American Economy"
— President Barack Obama
Facts
There are 2.7 million small enterprises in America, which account for 99% of all American enterprises and absorb half of American labor. The Obama Administration announced on Mar. 16 a three-pronged package intended to help small businesses. The program includes a $730 million chunk from the recently passed economic stimulus plan to reduce lending fees while increasing government guarantees on a portion of Small Business Administration loans up to 90%." (Business Week March 16th 2009)
Free OCR Software Trial | Quote & Proposal | Free OCR Consulting Service
Service Model
A little over 20 years ago, ExperVision was a startup company based on its champion OCR technology. Since then, we have been providing OCR consulting & technology service to hundreds of start-up companies, whose businesses are generally multiple and innovative. Based on our champion OCR technology and over 20 years of experience we have accumulated a highly mature service workflow, we would like to share our experience, resources, and abilities with more startups to make more "American Dreams" come true. Below is our service model: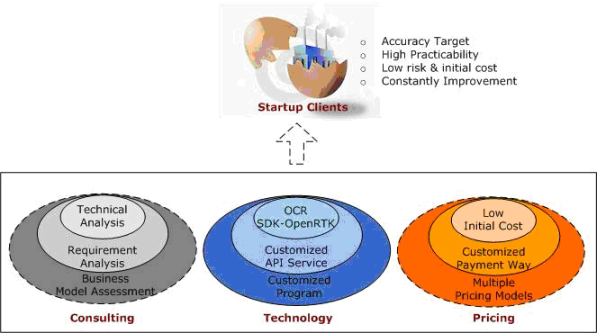 Clients will benefit from our OCR consulting service and ExperVision OCR SDK solution in the following aspects:
Accuracy Target
High Practicability
Low Risks and Costs
Constant Improvement
Discount for Start-up Firms
To help Start-up Firms further their grow up, ExperVision's customer incentive program (CIP) entitled to Start-up Firms a discount on SDK license fee, Development fee, and any fees for service items. The Start-up Firms refers to the firms which has been doing business no more than one year.
Free OCR Software Trial | Quote & Proposal | Free OCR Consulting Service
Case studies
1. ReceiptFarm:
Our client is an England based startup company which mainly provides financial data obtainment service to freelancers, medium-size and small enterprises. The main obstacle for this company is to extract relevant data from scanned receipts, tickets and invoices. The extracted data will later be provided to end-users for follow-up financial management. So they asked us to design and develop an in-house receipt management system that can automatically extract some key information such as monetary, consumption date/time and VAT number, then import the key data into the ReceiptFarm database so that online end-users can view or download them into financial software for follow-up financial management.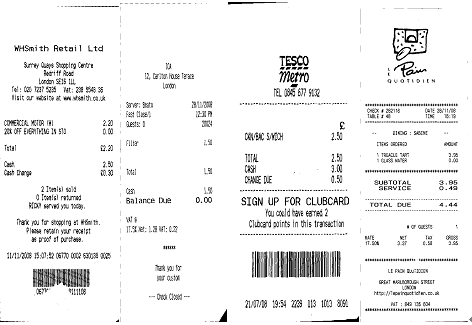 Free OCR Software Trial | Quote & Proposal | Free OCR Consulting Service
2. JS Corporation
To facilitate legal audits, JS Corporation developed a legal Bill Audit System (LBAS). The end-users need to enter important data (fees & costs) into this system for statistics and analysis so as to increase audit efficiency and results.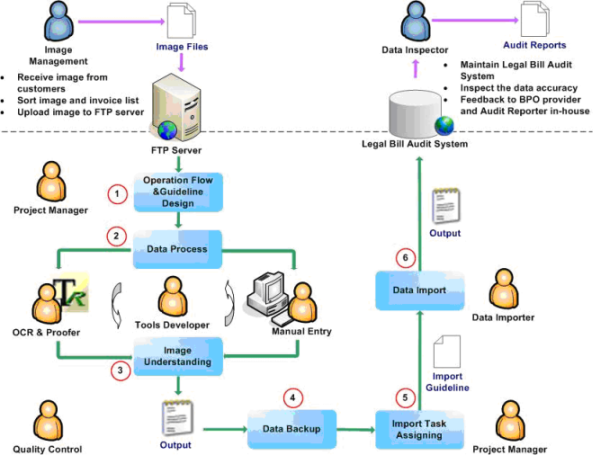 Free OCR Software Trial | Quote & Proposal | Free OCR Consulting Service
3. Mobile Optacon
The Optacon is an electromechanical device that enables blind people to read printed materials that has not been transcribed into Braille. It consists of a main electronic unit connected by a thin cable to a camera module and can read newspapers, magazines, books, faxes, bills and so on.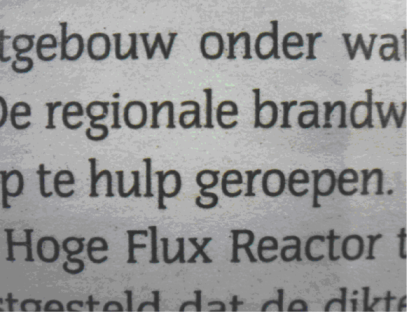 Free OCR Software Trial | Quote & Proposal | Free OCR Consulting Service
4. Nutrition Content Identification System on Mobile
Our client intends to capture nutrition label information on many food packages with a mobile camera. The to-be-developed system can recognize and extract image-based nutrition content such as amount, daily value and use designed algorithms to make suggestions to health-conscious end-users.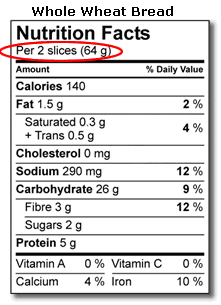 Free OCR Software Trial | Quote & Proposal | Free OCR Consulting Service