High Speed: According to third party tests, the speed of ExperVision® ' s OpenRTK® is four (4) to eight (8) times faster than the speed of competitors' products.

"ExperVision® has one big advantage: speed. This corporate-level OCR application processes faster than any product of its type we've ever tested: It converted a scanned image of a 700-page book into an editable Word file in a startling 6 minutes! ExperVision® is worth considering for enterprise-level high-volume, high-speed OCR "
PC Magazine is registered trademarks of Ziff Davis Publishing Holdings Inc.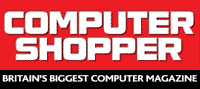 "…ExperVision Professional scanned and recognized our complex document in 34 seconds–almost half the average speed…it was the fastest in the group (among WordScan, OmniPage and CharacterEye)… overall, ExperVision is our best bet. "
Computer Shopper is registered trademarks of Dennis Publishing Limited

"In testing, ExperVision was fast; appreciably faster than TextBridge Pro on the documents tested…Accuracy was good, across a range of documents, including faxes… "
Document Manager magazine is registered trademarks of Business and Technical Communications Ltd.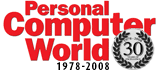 "ExperVision has proven more accurate and faster that both OmniPage and WordScan…Good Points Faster and more accurate than the main competition… Conclusion if speed and accuracy are your main OCR requirements, this is a good buy. "
Personal Computer World is registered trademarks of Incisive Media Ltd.
High Accuracy & Stability: ExperVision® OpenRTK® ' s capability in special font recognition, complex layout analysis and noise elimination fits complicated tasks while maintaining its overall high accuracy. According to a third party test, it continued to complete 1.5 million pages without system crash.

"Overall, ExperVision Recognition Toolkit (the OCR engine of ExperVision) performed the best in this year ' s test (among OmniPage, WordScan and other OCR software).

It demonstrated consistently high accuracy. It performs especially well on proportional pitch text, and is least affected by low resolution (200 dpi). It also provides an excellent automatic zoning capability. "
UNLA is registered trademarks of University of Nevada Las Vegas
DOE is registered trademarks of U.S. Department of Energy

"ExperVision gave the best results in my testing, especially with different pages, such as faxes and pages with unusual sizes and style of type fonts … "
Los Angeles Times is registered trademarks of Los Angeles Times

"ExperVision matches or outperforms even the best of its competition when it comes to character accuracy, thanks largely to its deft handling of small fonts, draft-quality matrix print, and other difficult samples … "
InfoWorld is registered trademarks of International Data Group

"We scanned the same paragraph in 12-point Zapf Chancery with ExperVision, OmniPage, and WordScan, for example, and ExperVision delivered a significant higher accuracy rate than either of its rivals. ExperVision distinguishes itself from the competition with the ability to recognize an impressive variety of font… "
MacUser is registered trademarks of Mac Publishing LLC
Friendly User Interface: ExperVision® Desktop has been delivering truly "What You Scan is What You Get results". ExperVision® Desktop won the Apple Computer Award and users feel easy to use without need to read the manual.

"ExperVision offers an elegant designed user interface, unmatched flexibility in job processing capability. "
PC Magazine is registered trademarks of Ziff Davis Publishing Holdings Inc.

"ExperVision distinguishes itself from the competition with an exceptionally well-designed interface and the ability to recognize an impressive variety of font. "
"We found ExperVision to be the easiest application to use. This is largely due to the floating Galley windows which provides single-click access to the nuts and bolts functionality. With … one button — AutoStart. … ExperVision also leads the way on user interface design "
MacUser is registered trademarks of Mac Publishing LLC
"Features and highlights of ExperVision are it ' s ease of use…ExperVision has a well designed-graphical user interface, an intuitive and consistent set of commands and procedures, on-line help that is always available and it takes full advantage of the Windows environment…it ' s simply the best and easiest to use. If you have a flat bed scanner it won ' t be complete until you add ExperVision as one of your software packages. "
Blue Chip is registered trademarks of Blue Chips Magazine

"I have been using Type Reader for a little over a month with extreme satisfaction. The first test out of the box, I wanted to revise our wills which were 14 page documents. The OCR had 2 spelling errors (proper names) in the 14 pages and kept all for-matting in tact. It ' s fast, accurate and defines a new dimension in OCR technology for others to follow. OCR has been around for many years and with each generation the accuracy and speed improves. This is a great product which I can recommend to anyone interested in OCR technology. "
MVPCUG is registered trademarks of Personal Computer User Group, Inc.