The OCR Software & Service are based on SkyMiles membership card. Delta Air Lines has announced an improved offering for frequent-flyer members by removing mileage expiration dates in its SkyMiles program. Through its partnership with American Express, Delta Airlines also offers a number of credit cards that reward cardholders with Delta SkyMiles or Delta SkyPoints.
A client needs to recognize and extract some keywords by OCR from SkyMiles membership card such as member name, account ID number and card number at up to 100% accuracy. The challenge is how to remove the complicate background on the card as shown in the following: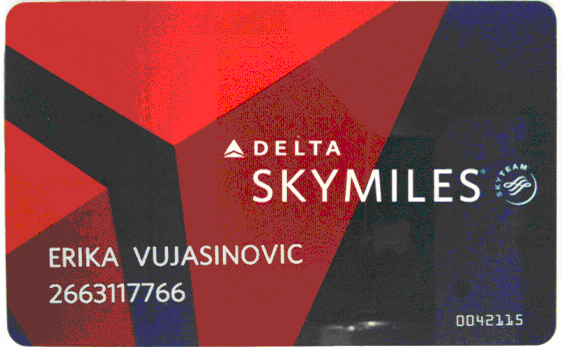 Our R&D team developed a Dynamic Thresholding program particularly for the SkyMiles cards to properly extract satisfactory text image from the coloring background: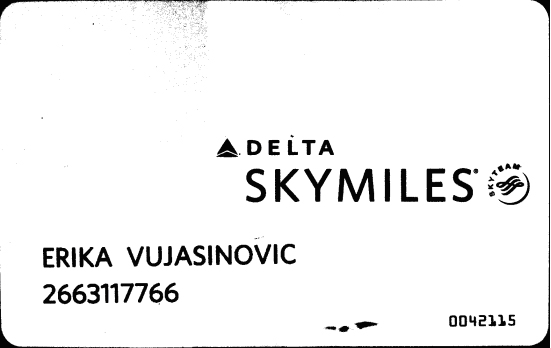 OCR is then applied to the extracted image and the recognized data attributes of each region are assigned filed names and stored to the application database as the customer needs.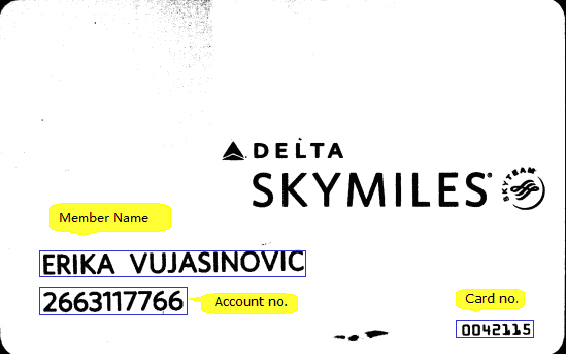 The OCR recognition results being output in excel / csv format of this card are shown in the following table: